Our Story
Jamie's side:
Kyle and I met during medical school in Johnson City. What started out as a friendship ultimately grew and developed into a relationship. During that time we experienced many of the same stressors and joys. As a result, our relationship really strengthened. Towards the end of medical school we made the decision to couple's match for residency. After a long, winding, and crazy process that involved too many flights to count, a few sleepless nights, and a lot of anxiety, we ended up in New Orleans! In the past two years we've been fortunate enough to experience all the wonderful things this city has to offer. A lot has changed since moving, but what hasn't changed is our support for one another. Almost a year ago today Kyle completely surprised me and popped the question! Saying yes was the easiest decision. We've gotten to experience so many adventures together, and I speak for both of us when I say we're thrilled to celebrate the next adventure with all our family and friends.
What Kyle has to say about things:
I met James when we first started med school. Sitting in a lecture hall for long hours everyday forces you to get to know your classmates! As the weeks passed I found myself trying to sit closer to her, asking her for help with difficult concepts, and trying to hang out with her friends. At first, I wasn't sure she even noticed me. She always seemed so casual and nonchalant about our friendship. It all changed after a particularly rough Pharmacology exam. I went to a brewery with my friends to relax and unwind. The conversation naturally gravitated towards school and my friend let slip that my interest in Jamie was reciprocated. I wasn't sure I believed it at first, but I couldn't help thinking this could be real. Suddenly, I felt even more nervous around her. As time passed we began spending more time together. What started with study dates progressed to Panera dates (thanks to her Dad and a seemingly never-ending supply of gift cards), and beyond. Eventually I found myself telling James that I loved her. Ironically, that was much easier than our first few conversations! After graduating from medical school we made the leap of faith to couples match and ended up in New Orleans. It was an incredible step as a couple and such a fun adventure to explore this city together. During our first year of residency I decided to pop the question with her family present. Ever since that day I've been nothing short of thrilled to share our journey through life together. I love this brilliant girl and can't wait to celebrate our union together with our closest friends and loved ones.
The Wedding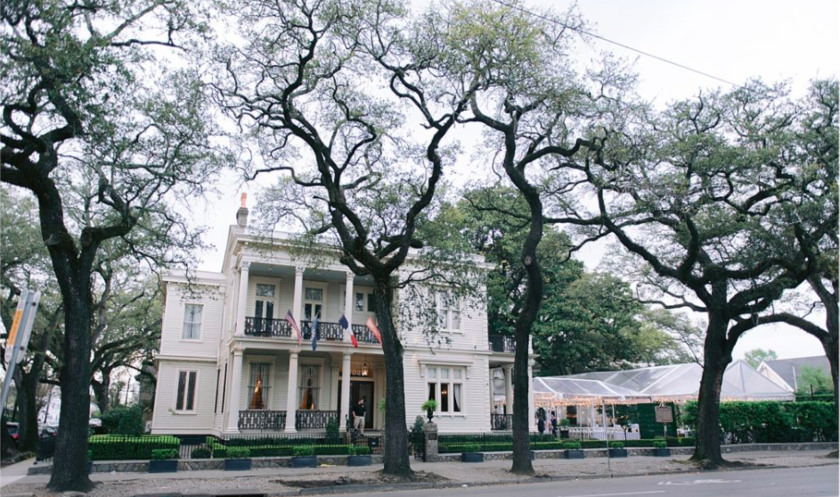 Saturday, November 9, 2019
6:00 PM
Attire: Dressy cocktail attire and suits. The venue is indoor/outdoor but most of the evening will be outside so dress accordingly and plan to bring a jacket.
Ceremony and Reception
Elms Mansion
3029 Saint Charles Avenue, New Orleans, LA, 70115, United States
Wedding Party
Jessica Yeager - Maid of Honor
Jamie's older sister, an attorney in Boston. She'll be pulling double duty as the officiant as well.
Jackie Yeager - Maid of Honor
Jamie's younger sister and co-maid honor, she's currently living and working in Florida.
Sam Davis - Bridesmaid
Kyle's twin sister. She and her husband, Rob, and son, Bobby, live in Johnson City where Jamie and Kyle met in medical school.
Brandon Siemasko - Best Man
Kyle's best friend (more like brother!). These two met Freshman year at Auburn while swimming on the team there. They still talk nearly every day even though Brandon now works in Houston, TX.
TJ Leon - Groomsman
TJ and Kyle have known each other since Kyle was 12. They swam against each other and then finally as teammates at Auburn. TJ is now an intern at UAB in Birmingham, AL.
Rob Davis - Groomsman
Kyle's amazing brother-in-law. He and Sam have been the leading example for Kyle and Jamie's marriage.
Welcome Reception
Welcome Reception
Thursday, November 7, 2019
6:30 PM - 8:30 PM
NOLA Brewing Tap Room
3001 Tchoupitoulas Street, New Orleans, LA, 70115, United States
Attire: Casual
Come stop by NOLA Brewing for local beer and appetizers to kick off the weekend festivities! Everybody who will be in town is welcome.
RSVP
Please RSVP through mail by October 4th