Guest Accommodations
Park View Historic Hotel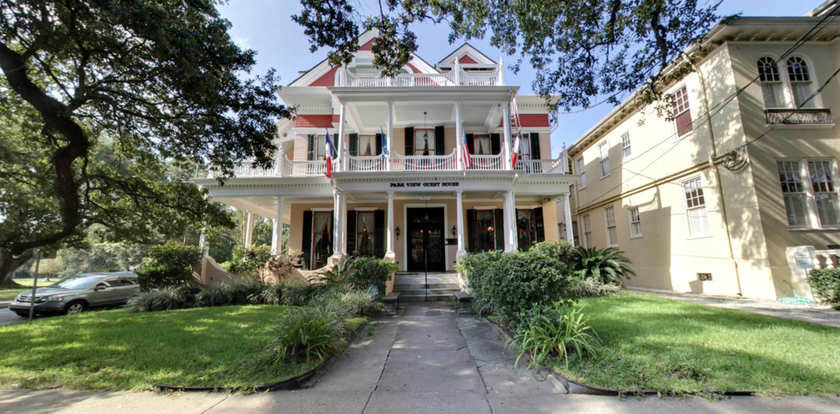 7004 St Charles Ave, New Orleans, LA 70118, USA
504-861-7564

The Park View Historic Hotel is located on St. Charles Avenue, overlooking Audubon Park. Built in 1884 to welcome guests to the famed World International and Cotton Exposition, the Park View is listed on the National Register of Historic Landmarks. Recently purchased and beautifully restored by local New Orleanians, the Park View offers timeless elegance and superior southern hospitality.
The entire hotel is blocked for the wedding, all you have to do is mention the Owens-Yeager wedding to receive the discounted rate.
Hampton Inn New Orleans-St. Charles Ave./Garden District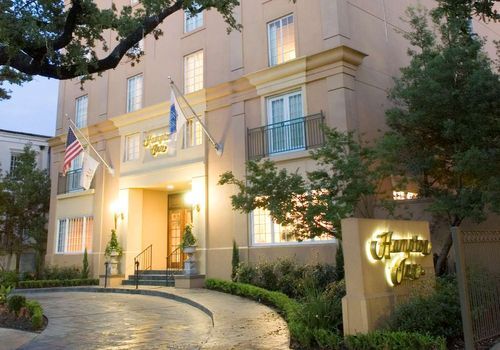 3626 St Charles Ave, New Orleans, LA 70115, USA
504-899-9990

Enjoy the impressive location of the Hampton Inn New Orleans- St. Charles hotel in the heart of the Garden District, on the St. Charles streetcar line. Admire stunning local architecture and oak lined sidewalks, and find yourself just minutes from the historic French Quarter, Audubon Park and Zoo. Walk five blocks to reach Magazine Street with its array of boutiques, antique shopping, restaurants and bars.
To book, call directly at 504-899-9990 and mention the Owens-Yeager wedding. Alternatively, you can enter the code "YOW" while booking online to receive the discounted group rate. Reservations here must be made prior to 10/8/19.

Loews New Orleans Hotel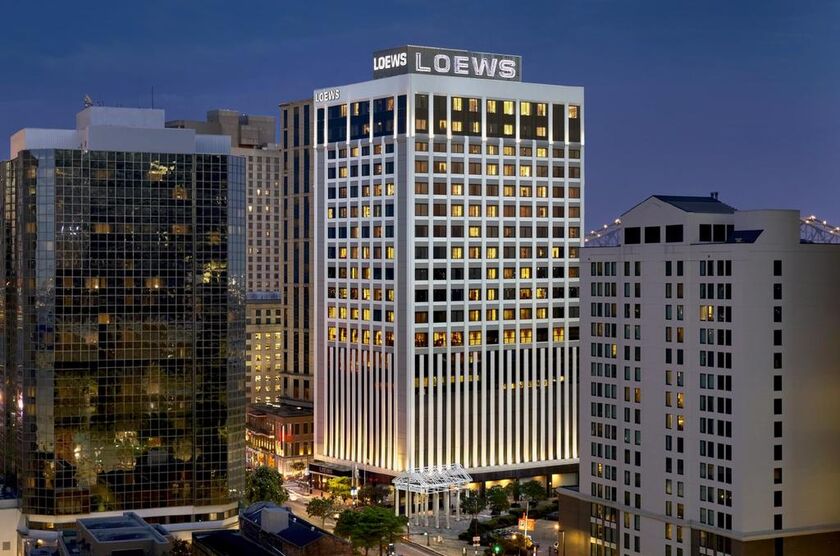 300 Poydras St, New Orleans, LA 70130, USA
(504) 595-3300

Tennessee Williams famously captured the charm and romance of our city in his plays and stories, and it's all on show here at Loews New Orleans Hotel. Located in the Warehouse District, discover comfort, soulful experiences and the heart of the Big Easy at our hotel in New Orleans.
To book here, you can call either 888-879-0462 or 615-340-5778 and mention the Yeager-Owens wedding to receive the group rate. The block hold here will be released on 10/9/2019.

Additional Hotels without group blocks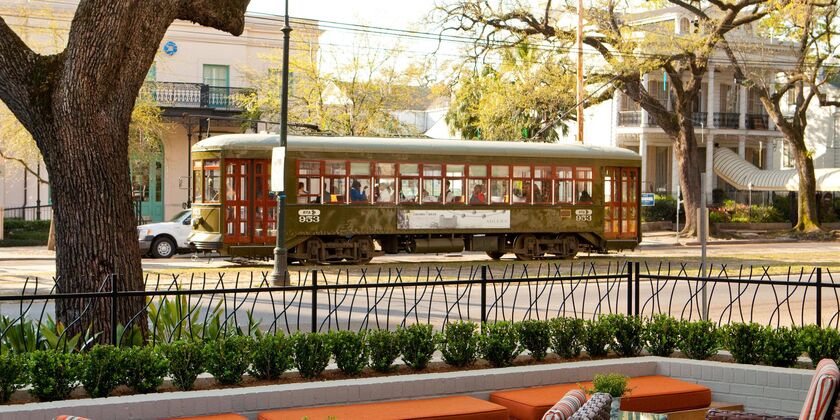 There are two additional hotels very close by Elm's Mansion on historic St Charles Ave that are unable to provide a block of rooms. If interested, we highly recommend these as well as the ones listed above.
-The Pontchartrain Hotel, 2031 St Charles Ave, New Orleans, LA 70130, (504) 941-9000
-Hotel Indigo, 2203 St Charles Ave, New Orleans, LA 70130, (504) 522-3650
Things to Do
Audubon Park
6500 Magazine St, New Orleans, LA 70118, USA

Seated in historic uptown New Orleans Audubon Park is a favorite spot for recreation, picnics or enjoying a beautiful day. For more than a century, people have enjoyed this urban oasis with allées of ancient live oaks, a tranquil 1.8 mile jogging path, a lagoon, picnic shelters and playgrounds. Audubon Park is open to the public and also features tennis courts, riding stables, soccer fields, the Whitney Young Pool, Audubon Clubhouse Café and Audubon Golf Club.
Magazine Street
Magazine Street, New Orleans, LA, USA

Stretching six miles parallel to the Mississippi River from Canal Street to Audubon Park, Magazine Street travels from the Central Business District and the Warehouse Arts District through the Garden District and Uptown. Clusters of shops are interspersed with charming homes, and a mix of renovated warehouses and shops selling housewares, pottery, period furniture, clothing, books, glass, toys, china, soaps and jewelry. Magazine Street is the ideal spot for a leisurely walk-about, with plenty of coffee shops, cafes and restaurants.
Garden District
Garden District, New Orleans, LA, USA

Everyone agrees. Uptown's got the looks in the family, bless its heart. Uptown's homes -- gleaming white and tiered like wedding cakes or shot-gunned into long, narrow lots – are the place's glory and sheltered by canopies of leafy green or family trees as branched and blossoming as any ancient magnolia. The air's opulent with the scent of jasmine and a slower, grander age. Uptown, where white tablecloths still cover two-tops. The waiter knows both your name and your preferences. A gin fizz? The crabmeat salad? Satsuma orange ice cream? They're all on offer, as are the dazzling array of goods. The smart shops on Oak and Maple, Freret and Magazine, rival anything anywhere else. But this is Uptown, sugar. Once you're here, there's no reason – not ever – to leave.
Bourbon Street
Bourbon Street, New Orleans, LA, USA

Noisy. Raucous. Nocturnal. For many New Orleans visitors, Bourbon Street embodies the life of a party town. The street is lit by neon lights, throbbing with music and decorated by beads and balconies. Named for a royal family in France and not the amber-colored alcohol, Bourbon Street has become a place for revelry of all sorts. With its windows and doors flung open to the wandering crowds, it should be no surprise that the famed sidewalk strolling libation known as the "go cup" was invented on Bourbon Street, according to Tulane University historian Richard Campanella. Many things change in New Orleans, but the color and excitement of Bourbon Street never falters.